2022 Q3 & 4 Business Confidence Survey Results
Scott Long - November 10, 2022 - Featured Content Area
2022 Q3 & 4 Industry Business Confidence Survey Results
The overall outlook for the Canadian asset finance industry has turned decidedly gloomier. Sentiment on most metrics, as collected in July and August 2022, is now at the lowest levels seen since the inception of this survey in January 2019.
Download the official press release

Confidence in asset finance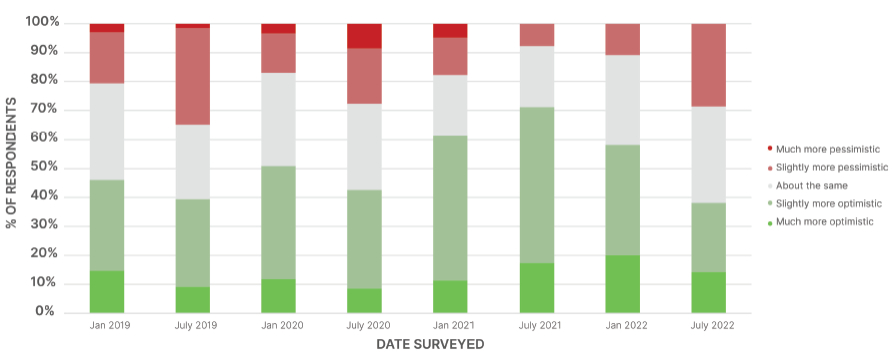 Download the full report (members only)
About the Industry Business Confidence Survey
The CFLA Canadian Asset Finance Industry Business Confidence Survey reflects the opinions and sentiments of industry executives and employees from a broad range of the membership and is conducted and published semi-annually since January 2019.
Learn more about the Business Confidence Survey