CFLA Future Leader: Brandon MacDonald
Scott Long - July 22, 2022 - Featured Content Area
Brandon MacDonald
The CFLA Future Leaders Initiative's latest spotlight features Brandon MacDonald, Remarketing Manager, Jim Pattison Lease.
We asked Brandon some questions about his career and personal life to amplify his voice in the industry as an exemplary future leader. Take a look below to learn more about Brandon.
We created the Future Leaders Initiative (FLI) in 2019 to connect younger employees with leadership potential in the asset-based finance and leasing sector. The FLI's mission is to give the next generation of leaders a voice in shaping our industry.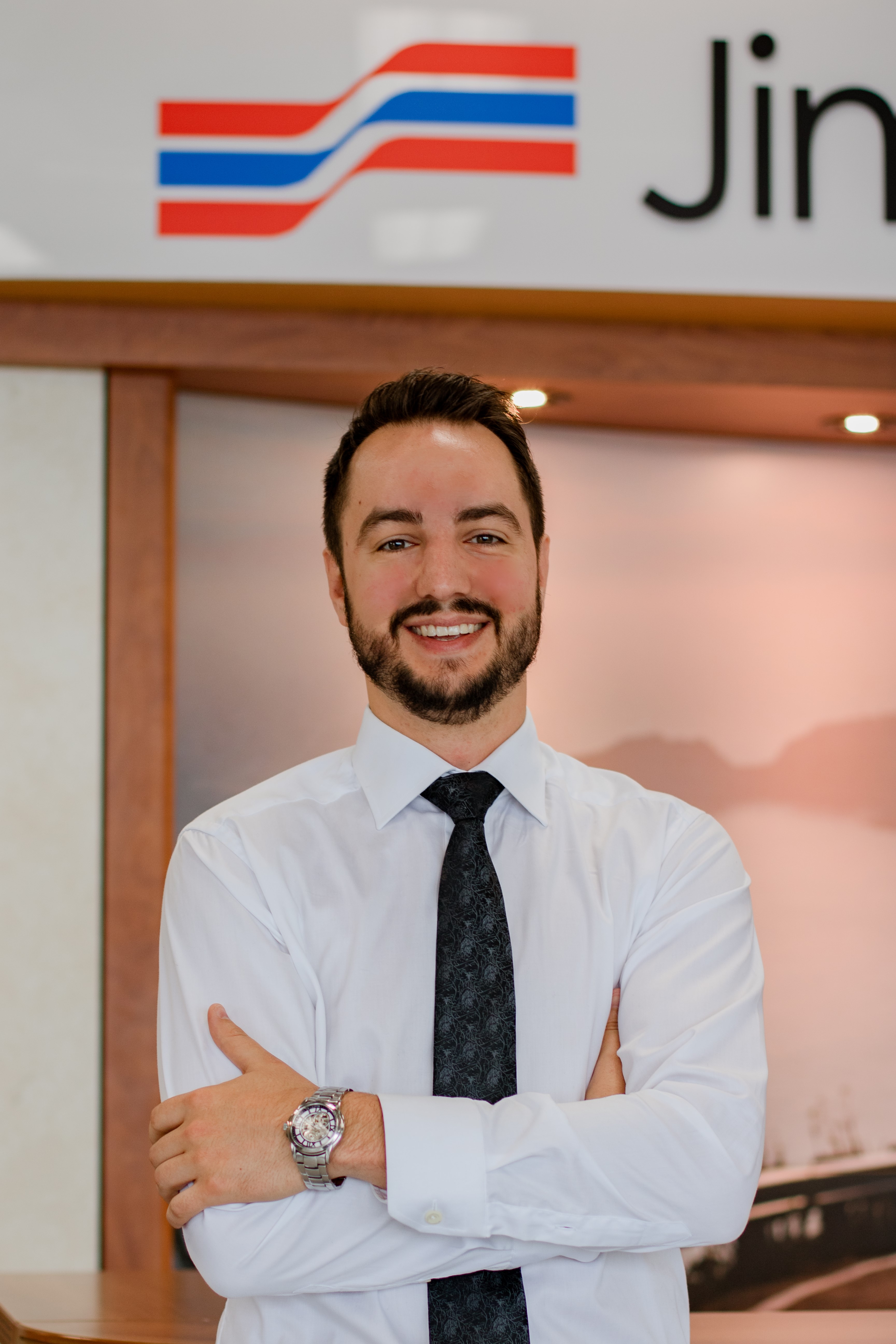 Brandon MacDonald
Remarketing Manager, Jim Pattison Lease
CFLA Future Leader
Learn more about Brandon:
What brought you to the asset-based finance and leasing industry?
I feel I was always destined to end up in this industry. With many family members and family friends in the auction business, it seemed it was only a matter of time until I, too, ended up selling vehicles. I remember running around the auction as a kid, sitting on the auction block, eyes wide, as I listened to the auctioneer ramble and watched the cars drive by. When the opportunity presented itself to become a remarketing manager at Jim Pattison Lease, I knew it would be a perfect fit. I am very fortunate to be working for such a reputable company, and I truly enjoy my job.
What is your favourite part of your job?
It is hard to narrow down a single aspect of my job that I enjoy the most. Every day is engaging, fast-paced and rewarding. I am valued at my company and am in a position where I need to make high responsibility decisions on a daily basis. I am trusted with these decisions and have been given the opportunity to learn from some of the best. I have had the pleasure of working with and learning from experts in the industry who have given me the ability and training to make knowledgeable decisions.
What does it mean to you to be a leader, and how do you lead others in your organization?
In my opinion, a large part of being a leader is being a good listener. When your employees feel that their opinion is valued and heard, it makes for a solid team. I try to make my team feel they can rely on my leadership and that I am always here to listen to their views and contributions. I also make a strong effort to lead by example. My employees know that I am dedicated, have a reputable work ethic and that I am committed to getting the job done effectively and efficiently. Having mutual respect with your employees and colleagues is essential to being a leader.
Where do you see yourself in five years?
In 5 years, I see myself working for Jim Pattison Lease with more responsibilities and new goals. Our company is only going to continue to grow in the coming years, which will equate to more vehicles to sell, more people to train and manage, and abundant new opportunities. In the past few years, I've been mainly focused on the remarketing side of the leasing business and selling off-lease units. However, I have recently spent time at our Halifax office to develop the retail side of the business. This included purchasing vehicles for the retail lot, setting up reconditioning processes and hiring a team to carry out these responsibilities. Jim Pattison Lease has recognized my hard work and dedication to this company and has invested into my professional growth. They've given me the opportunity of invaluable hands-on experience and learning that I have taken full advantage of.
As a business, we are constantly looking at ways for responsible innovation. We know that we must stay ahead of an ever-changing market so we can continue to bring the best value and most innovative solutions to our customers.
What is your number one travel destination, and why?
My number one travel destination is Italy. My grandfather was born in Italy, which is why it has always been at the top of my list. I briefly travelled there a few years ago, but it was for a short amount of time which has only made me want to go back even more. I have always imagined renting a vehicle in Italy so that I could drive throughout the country, experiencing the culture, the local food, wines, and getting to meet some of the people. I would also love to visit other countries in Europe to see the beautiful architecture and learn about the history.