Congratulate Doug McKenzie on his retirement
- June 10, 2022 - Featured Content Area
After 40 years and as an outstanding leader in the leasing business, Doug McKenzie, Managing Director, BAL Global Finance Canada Corporation, retired at the end of March.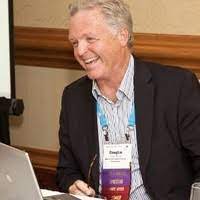 Doug began his financial services career in 1982, where he gained experience in all facets of the leasing business: sales, credit, and operations. For over 20 years, Doug has worked in varying management roles, like leading the Bank of America's Canadian leasing business. In 2004, he oversaw the Bank of America's acquisition of Fleet Bank. Doug also led BAL Global's expansion into Mexico for vendor-originated Mexican business more recently.
"It has been a privilege to have spent my career in the Canadian equipment finance industry," said Doug. "I take pride in supporting the equipment needs of Canadian businesses of all sizes, but what has been most special is the energy, knowledge, and passion given by the amazing people that work in the industry."
Doug is an active CFLA member and has been on our Board of Directors for over 10 years. He used his management and finance expertise to provide the CFLA with comprehensive knowledge and guidance as Secretary Treasurer.
"Doug's leadership and management insights have helped guide the CFLA through prosperous and challenging times," said Michael Rothe, CFLA President & CEO. "I'd like to thank Doug for his unwavering support and wish him and his family the best for the years to come."
Join us in congratulating Doug on LinkedIn below.