WiAF Spotlight: Rita Gianchini
Stephanie Godinho - May 25, 2021 - Featured Content Area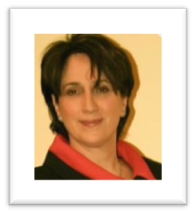 Rita Giachini
Chief Operating Officer, Armada Credit Group
What brought you to the asset-based finance and leasing industry?
Many moons ago, I owned a very successful financial investment business. In 1999, after having spent many years working 12-14 hour days, I decided the time had come to sell the business and to re-invent myself. Financial indicators leading up to my decision to sell were bearish and I knew a "collapse" was imminent. I advised all my clients to sell their stocks and mutual funds and to hold a cash position for a minimum of one year. They thought I was insane! Turns out, I was not.
I took a few years off to regroup, take some courses and enjoy the fruits of my labour.
When the time was right, a neighbour suggested that I try my hand at equipment leasing. Other than personally leasing a vehicle, I had no idea what equipment financing was all about. He introduced me to the Vice President of a very large equipment finance company and as they say…the rest is history.
What motivates you?
The knowing that I can create every single day. Not necessarily in the manner one usually thinks of creativity ie. art or music, but the ability to think critically, foster new ideas and problem solve. I create my day during early morning mediation. I awake at 5 a.m. - not always easy but discipline is the key.
Setting my intention and visualizing during mediation allows me to reframe the world around me. I set my goals, visualize what they look and feel like, and once the vision is established, I take action. Taking action is always the secret sauce!
What industry is your favourite industry and why?
I have specialized in the transportation sector, specifically highway tractors and trailers.
When I first started in the leasing industry, I had no idea what a fifth wheel was and where exactly it belonged on a highway tractor. I was blessed to have had some of the best teachers in the industry ie. repair shop mechanics, dealership salespeople and many others who spent many hours walking me through different engine types, things to look for when inspecting a truck or trailer and the differences between a good truck vs a not-so-good truck. Those years were fun and exciting.
Since my initial learning curve, I have continued to stay up to date with the changes that have transpired in this sector. Not a day goes by where I'm not researching something about a truck or trailer. Am I an expert, I wouldn't say so, however I have shocked many of my customers with the understanding and knowledge I bring to the table.
Personal Question: What sports do you play and why is it important to you?
I love golf! Why? Because I compete against myself. I don't have the need to "beat" someone at a sport or game. Those days are long gone. Golf allows me to be outdoors, get fresh air, and walk for 4 to 5 hours.
I love the camaraderie when I'm out with the girls (or the boys). We have a blast! We cheer each other on regardless of whether it was a great shot or not. We laugh to the point where we can't anymore because our cheeks hurt so much. We solve all of the world's problems within a span of 5 hours and once we get on the 19th hole, well, then it becomes an even better day!