Annual Wine Tasting Event
Scott Long - January 27, 2023 - Featured Content Area
Women in Asset Finance Annual Wine Tasting Event

On January 24, 2023, the CFLA's Women in Asset Finance (WiAF) Committee hosted its Annual Wine Tasting in person.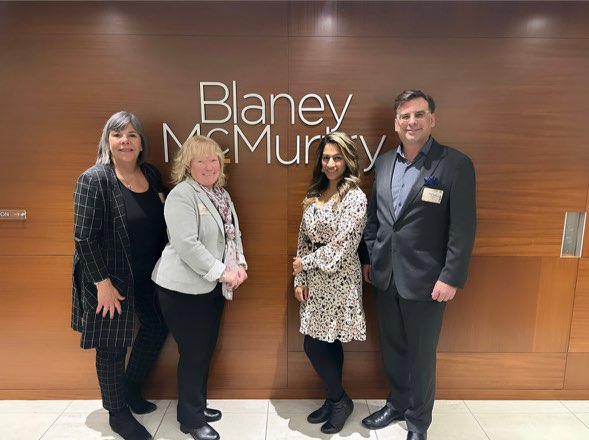 From left: Diane Brooks (CFLA Board Member & Partner at Blaney McMurtry), Alane MacDonald (CFLA WiAF Chair & Senior Manager Operations & Sales Support, TD Equipment Finance), Stephanie Godinho (CFLA Manager of Events & Professional Development), and Michael Rothe (CFLA President & CEO).

We want to express a special thank you to Blaney McMurtry for hosting this year's Wine Tasting Event!




Learn more about Blaney McMurtry
We learned everything to know about fortified wines:
Diane Brooks, our resident wine expert, showcased seven fortified wines and taught us their production methods. Our group of 40+ learned about pairings and had the opportunity to ask Diane specific questions about each wine.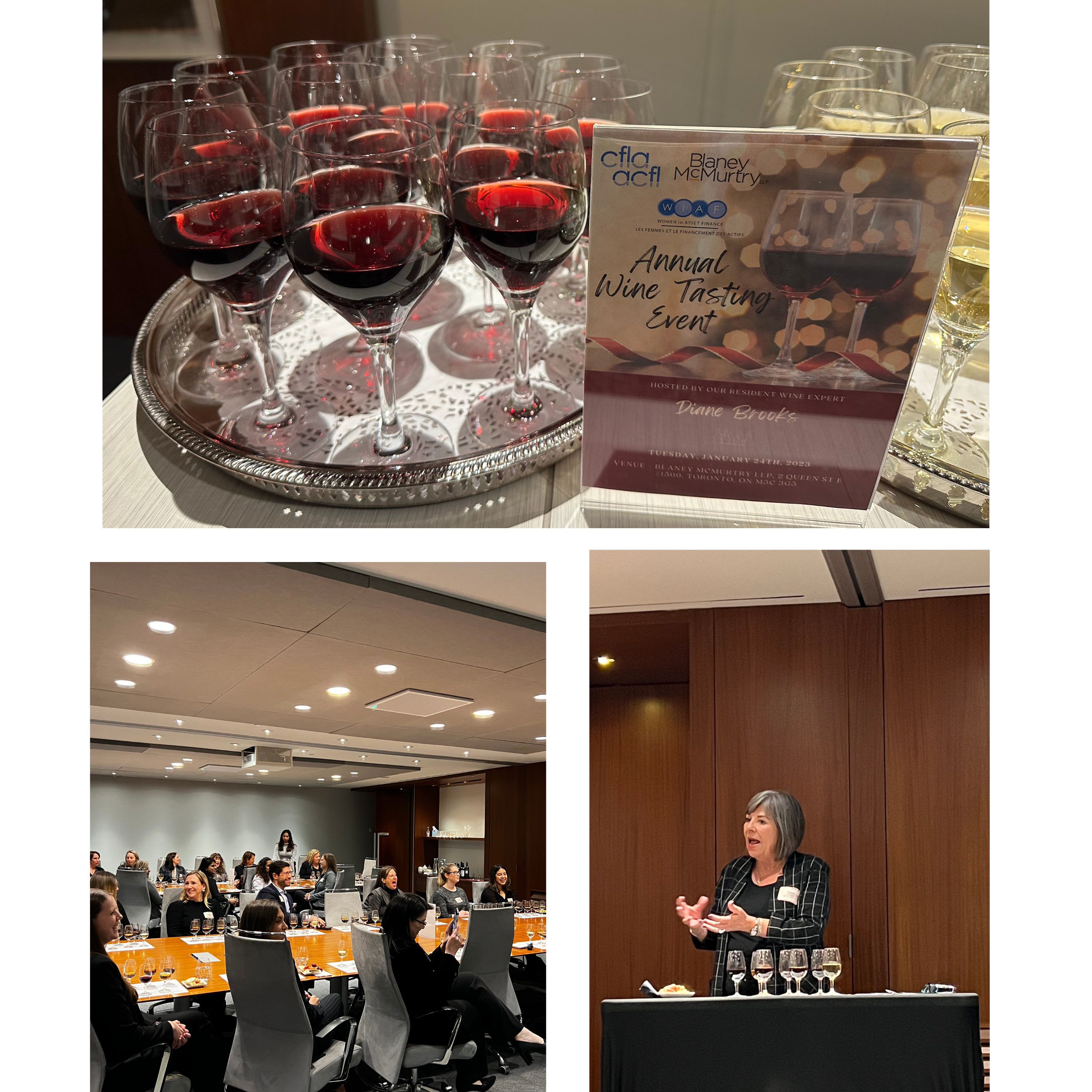 Our Women in Asset Finance Committee dedicates their time to empowering women in Canada's asset-based finance and leasing industry. The committee not only puts on our annual wine tasting, but plays an important role for International Women's Day and supporting women throughout the industry.