International Women's Day 2022
Stephanie Godinho - March 11, 2022 - Featured Content Area
Celebrate the exemplary women in our industry with us!

We hosted a virtual event to celebrate International Women's Day on March 8, 2022.
Our event kicked off with key speaker, Dr. Jody Carrington, followed by an in-depth panel discussion on the impacts the pandemic had personally and professionally.
CFLA Board Member and former Chair, Angela Armstrong (top left) moderated the industry's panel discussion of exemplary women.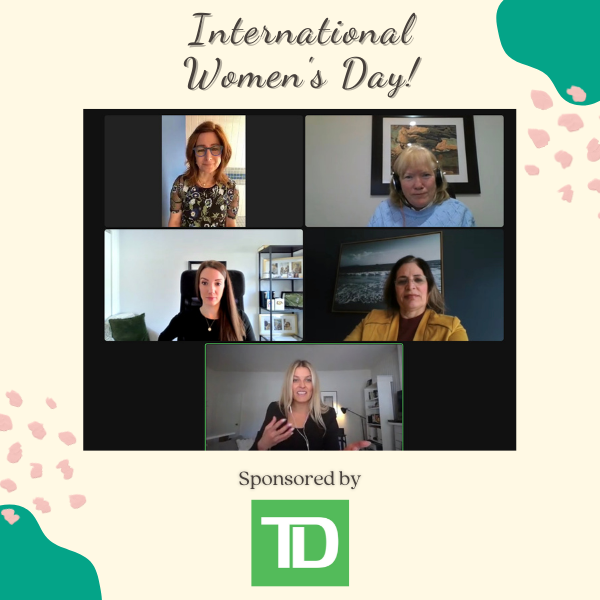 We'd like to thank our speakers and TD Equipment Finance Canada for helping put on a fantastic and insightful event!

What we did to celebrate:
Time (Eastern)

Topic

1:00 – 1:05 PM

Welcome and Introduction

1:05 – 2:15 PM

Keynote Speaker – Dr. Jody Carrington

2:15 – 2:30 PM

Networking Break

2:30 – 3:15 PM

Panel Discussion

3:15 – 3:20 PM

Breakout room/workshop intro

3:20 – 3:35 PM

Workshop #1

Workshop #2

Workshop #3

3:35 – 3:45 PM

Workshop's Report back to Group

3:35 – 3:40 PM

Closing
More about Dr. Carrington: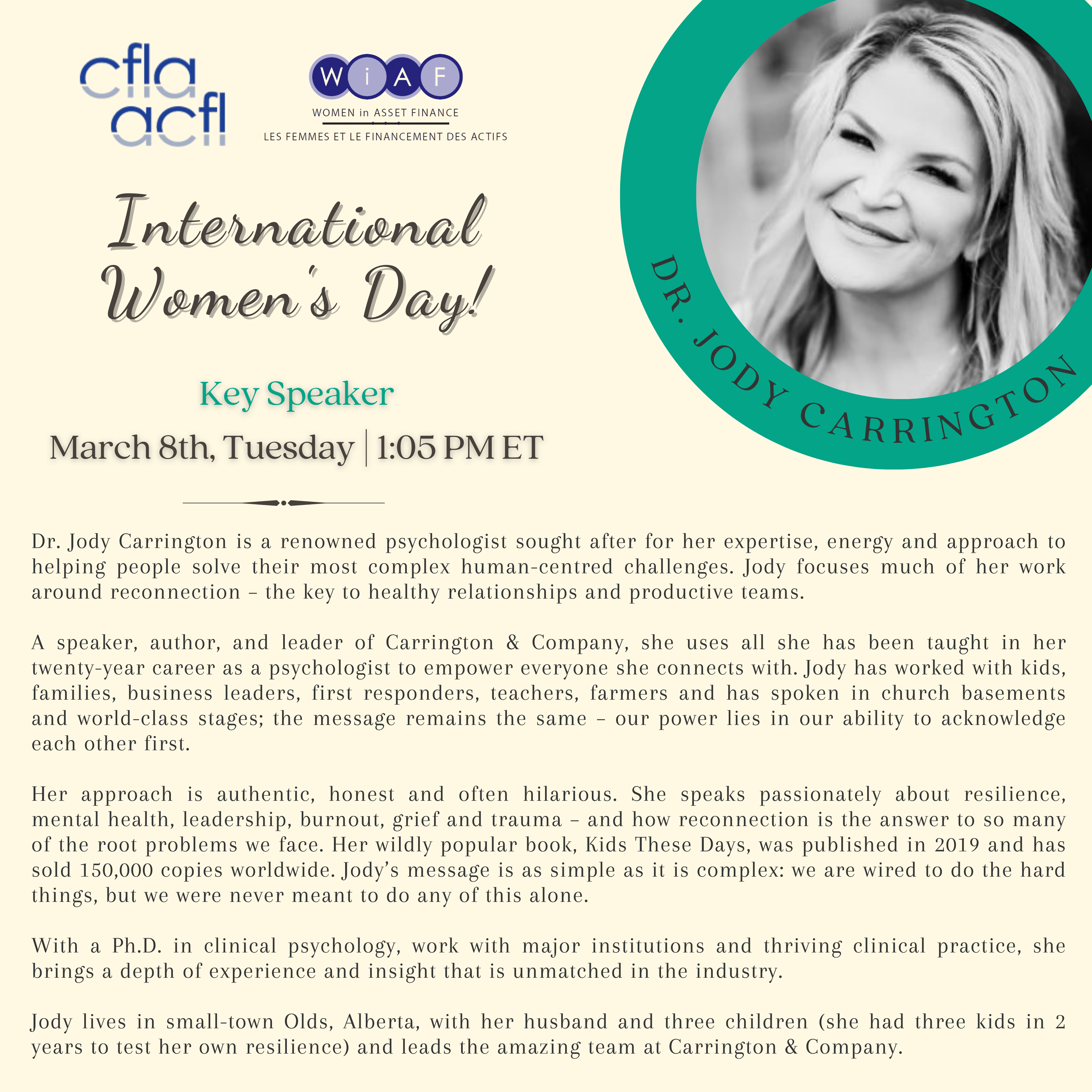 More about our panel: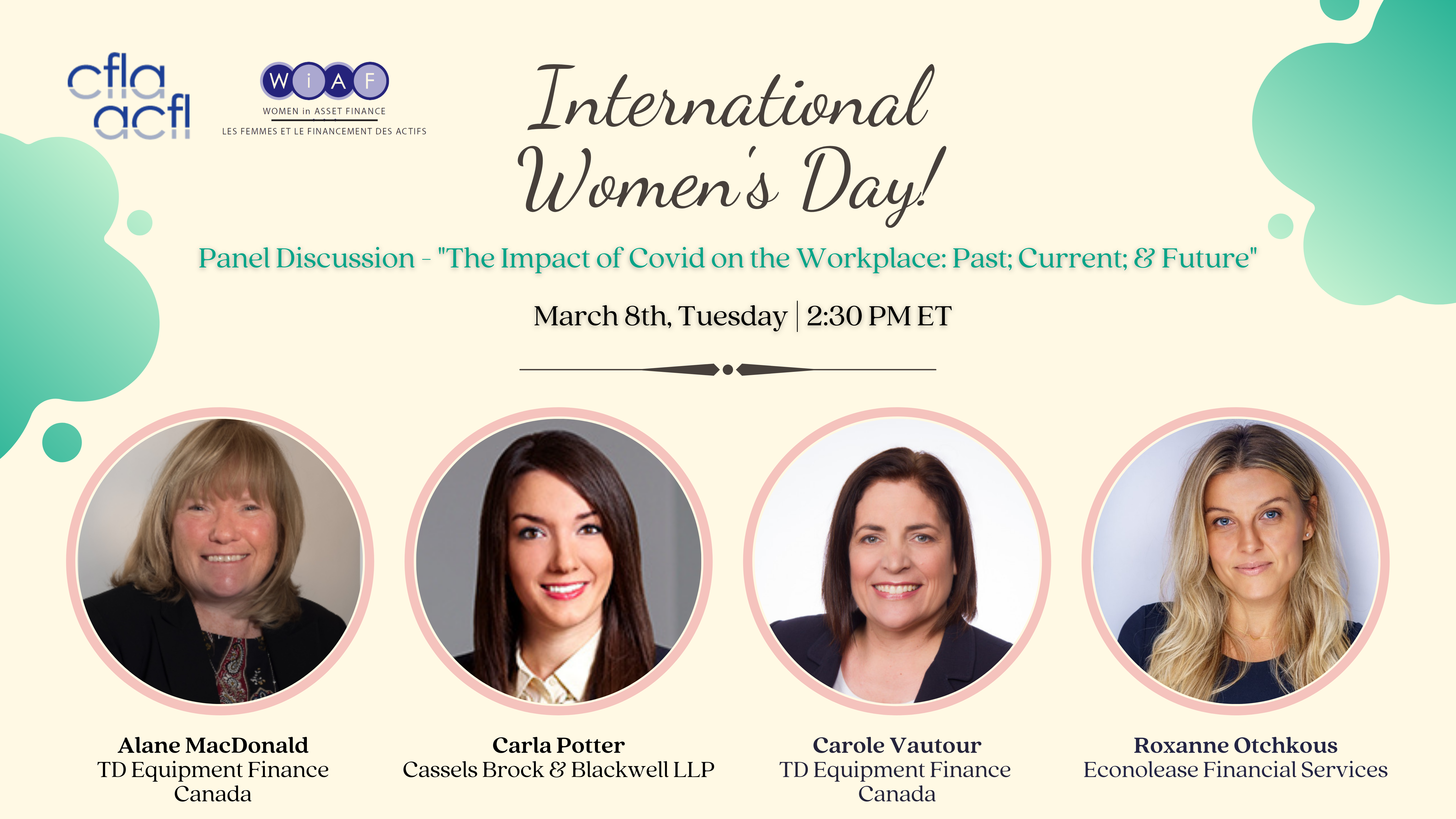 Questions?