Welcome to the CFLA's Hub for the Industry's Latest Updates
You'll be able to find our latest Association updates here, like member news and press releases.
Visit our About Us page to learn more about the Association and how we support our members in the asset-based financing and leasing industry.
For media inquiries, please get in touch with our Manager, Membership & Communications:
Scott Long
416-937-4182
scott@cfla-acfl.ca

Official Notice: Annual General Meeting of CFLA Members
Scott Long - October 7, 2021 - Featured Content Area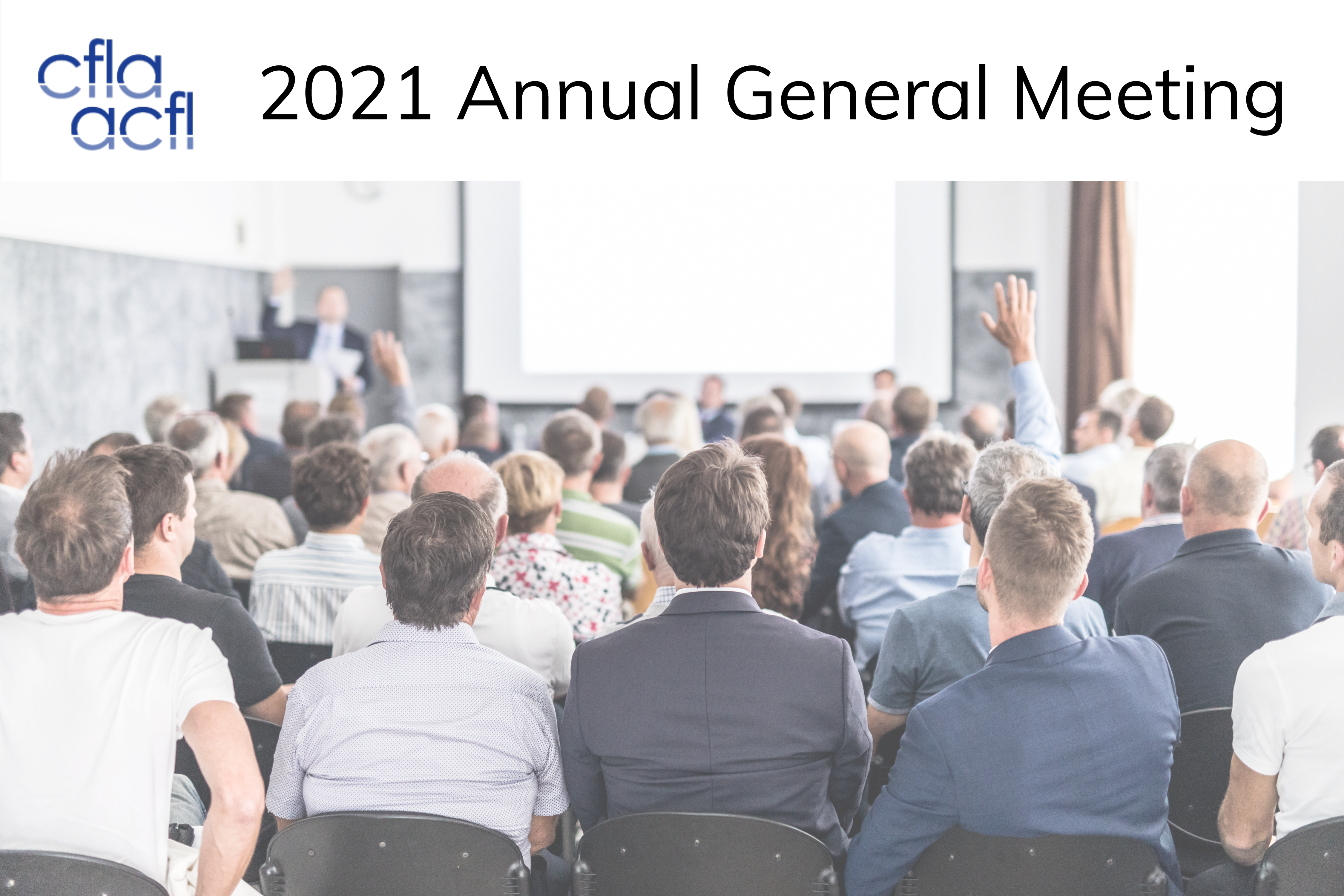 The 48th CFLA Annual General Meeting of Members will take place online on Thursday, October 28, 2021, 11:00 am – 12:00 pm ET.
Details are included in the Notice of the Annual General Meeting of CFLA Members.
All employees of CFLA member companies are invited to participate.