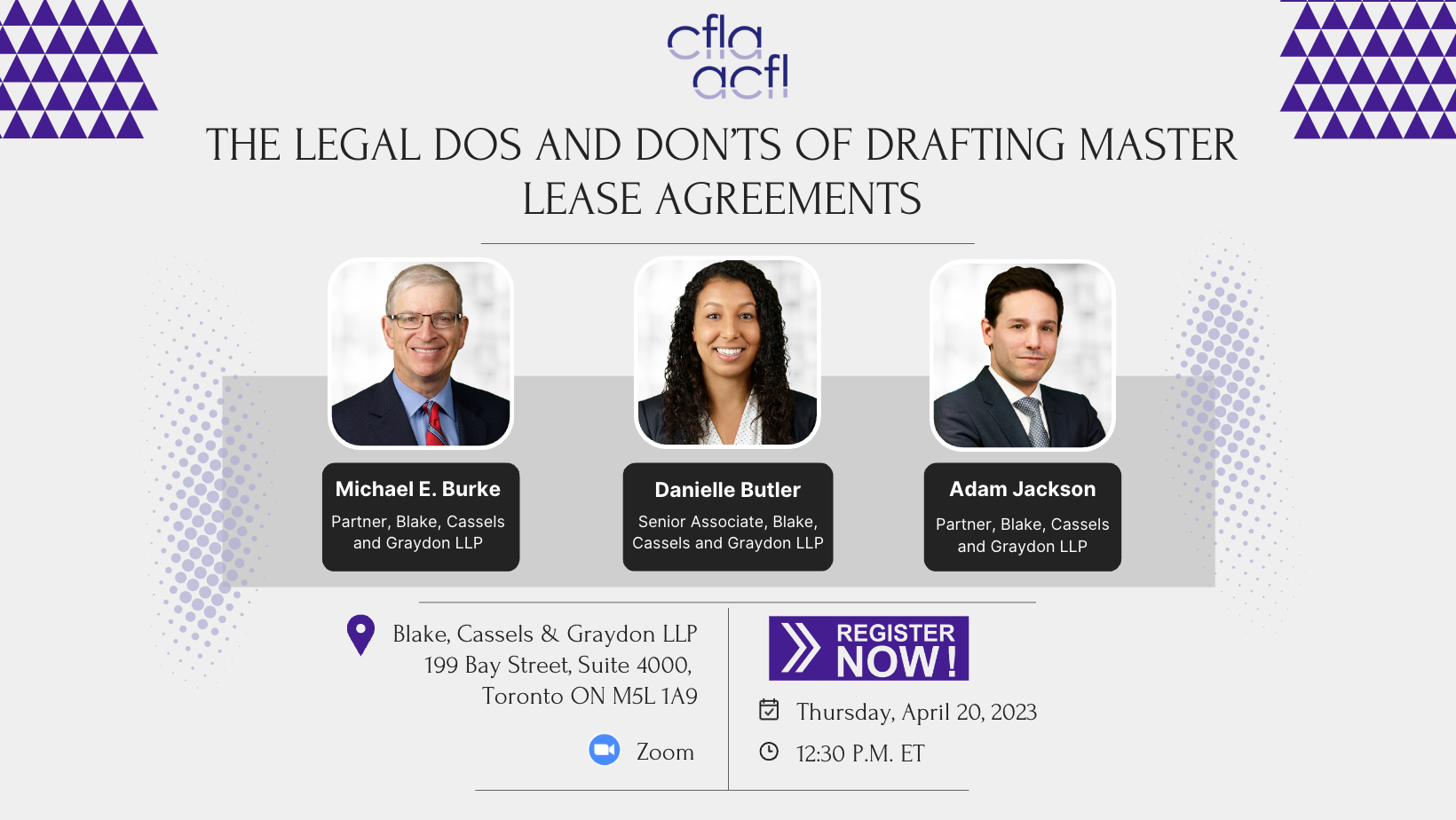 Seminar/Webinar: The Legal Dos and Don'ts of Drafting Master Lease Agreements
SG - April 5, 2023 - Featured Content Area
Join us on Thursday, April 20, 2023, at 12:30 p.m. ET
Did you know you can attend this session in person?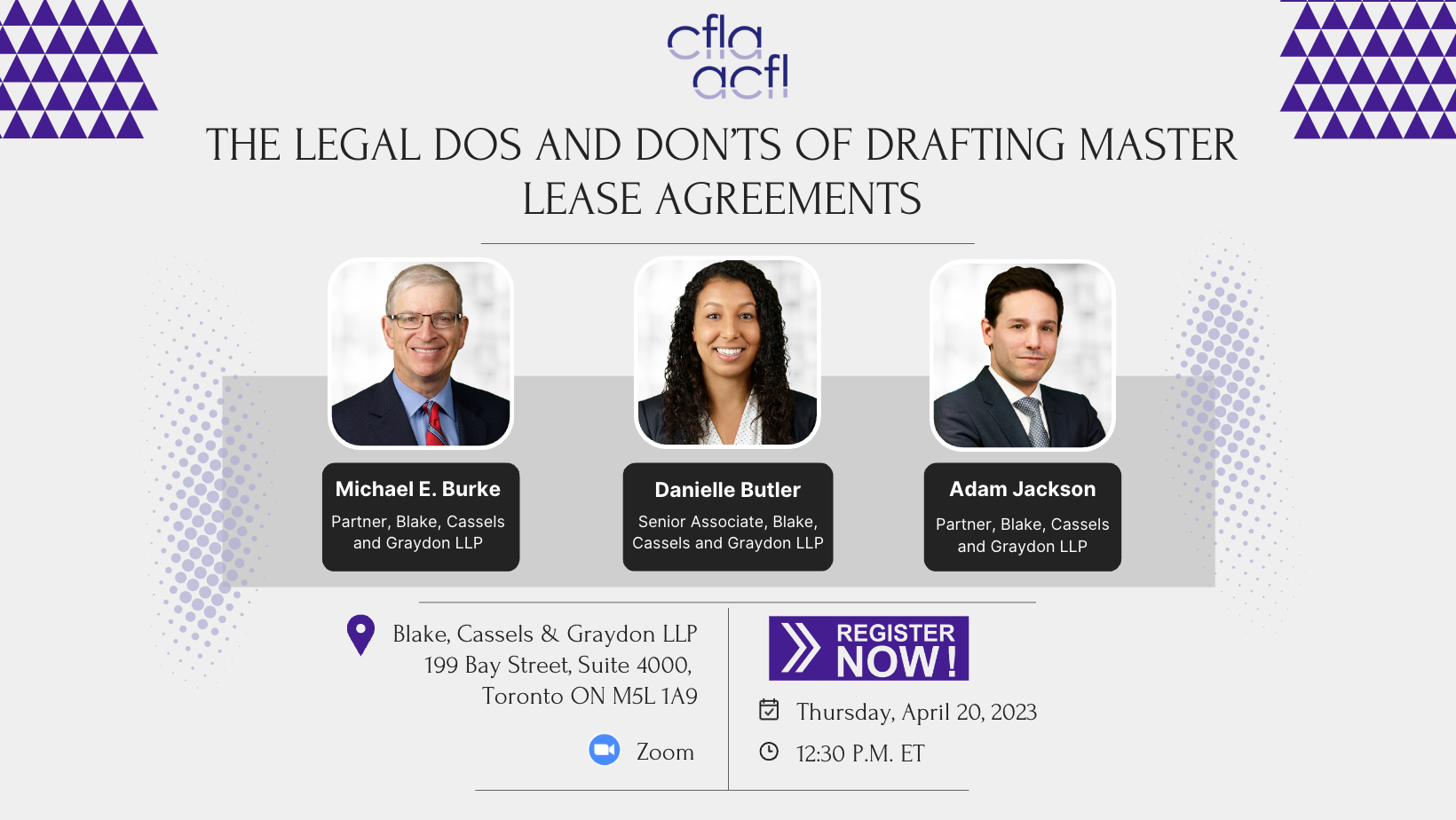 The basics:
In this seminar/webinar, our presenters will examine the key provisions found in standard form master lease agreements of equipment and motor vehicles. The pros and cons of using alternative provisions will be discussed.
Our presenters will conduct the session live and broadcast it on Zoom.

Why should I attend this webinar?
What are the key provisions in an equipment or motor vehicle master lease agreement? Which provisions in a lease are negotiable? What concessions can you give your lessee?

These questions and other legal issues and developments applicable to equipment and motor vehicle master lease agreements will be covered in this CFLA Seminar/Webinar, presented by Michael E. Burke, Adam Jackson, and Danielle Butler of Blake, Cassels & Graydon LLP ⇒ – a CFLA member company.
How do I register?

When and where?
Thursday, April 20, 2023, at 12:30 p.m. ET on Zoom
The seminar and luncheon will start at 12:00 p.m. ET at Blake, Cassels & Graydon LLP ⇒

199 Bay Street, Suite 4000
Toronto, ON

​Open in Google Maps

I can't attend. Can I watch the webinar after?
Yes. You can. We record all our webinars and post them on our recordings page here ⇒

More information: