This page shows you how to renew your membership online.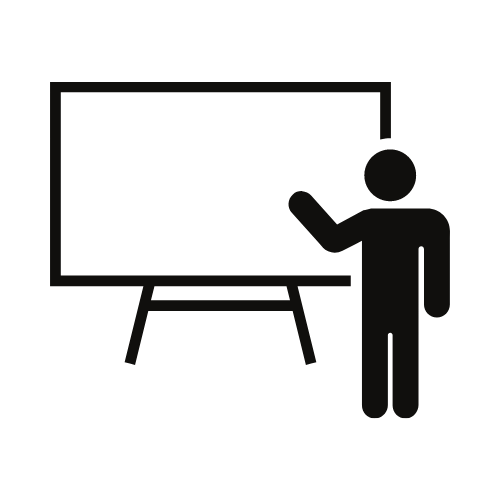 What you need to know before you start:
Only ONE person needs to submit a renewal on your company's behalf. All CFLA memberships are company-based, so you don't need to worry about renewing personal accounts.
Organizations under an umbrella company will automatically renew after the parent company processes its renewal.
Your membership will expire on July 31 if you do not submit your renewal.

Get started:
Get started by opening up the online renewal form:

I already have the form open
Sign in and open the form in a new tab
I forgot my password or need to regain access to my account
Part A: Membership Profile
The form defaults to your membership type and rate from last year.

See all membership types and rates

Step One: Membership Type



Select "Regular" or "Associate" to confirm your membership type.
Then click the drop-down menu to the right of "Member Rates" to see which ones are available to your membership type.

Step Two: Membership Rates


Regular Members

Select your portfolio size to calculate your renewal fee.

We base regular rates on the size of your portfolio, including any assets you manage or securitize.


Associate Members
Select your company size or whether you conduct business regionally or nationally to calculate your associate rate.


Step Three:

Click Renew Membership
Double-check that you selected the correct rate, then click "Renew Membership."
See all membership types and rates

Part B: Billing Details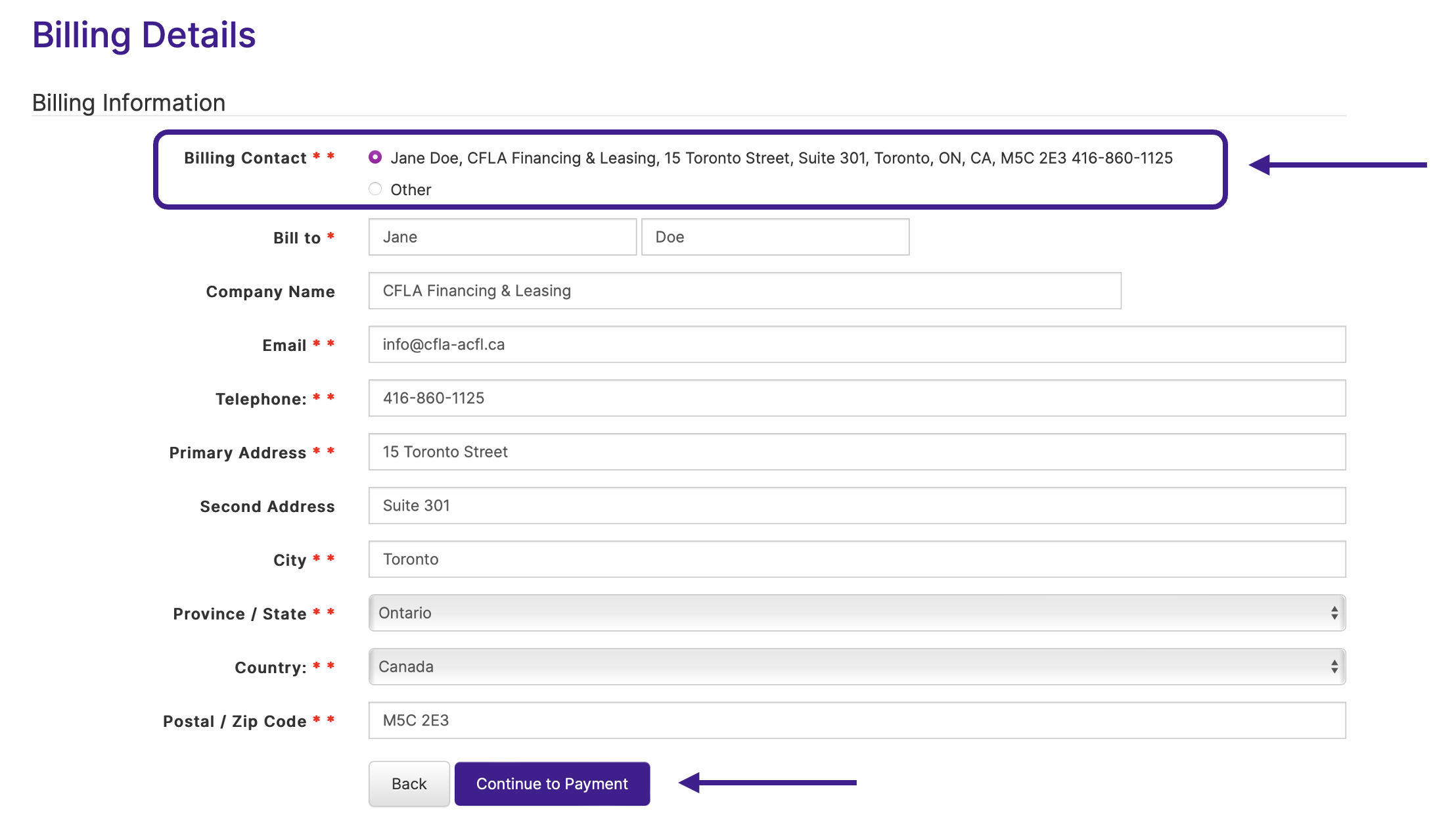 Select your name to fill in the information we have for you on file.
Click "Continue to Payment" when you're done.
Part C: Payment Total & Method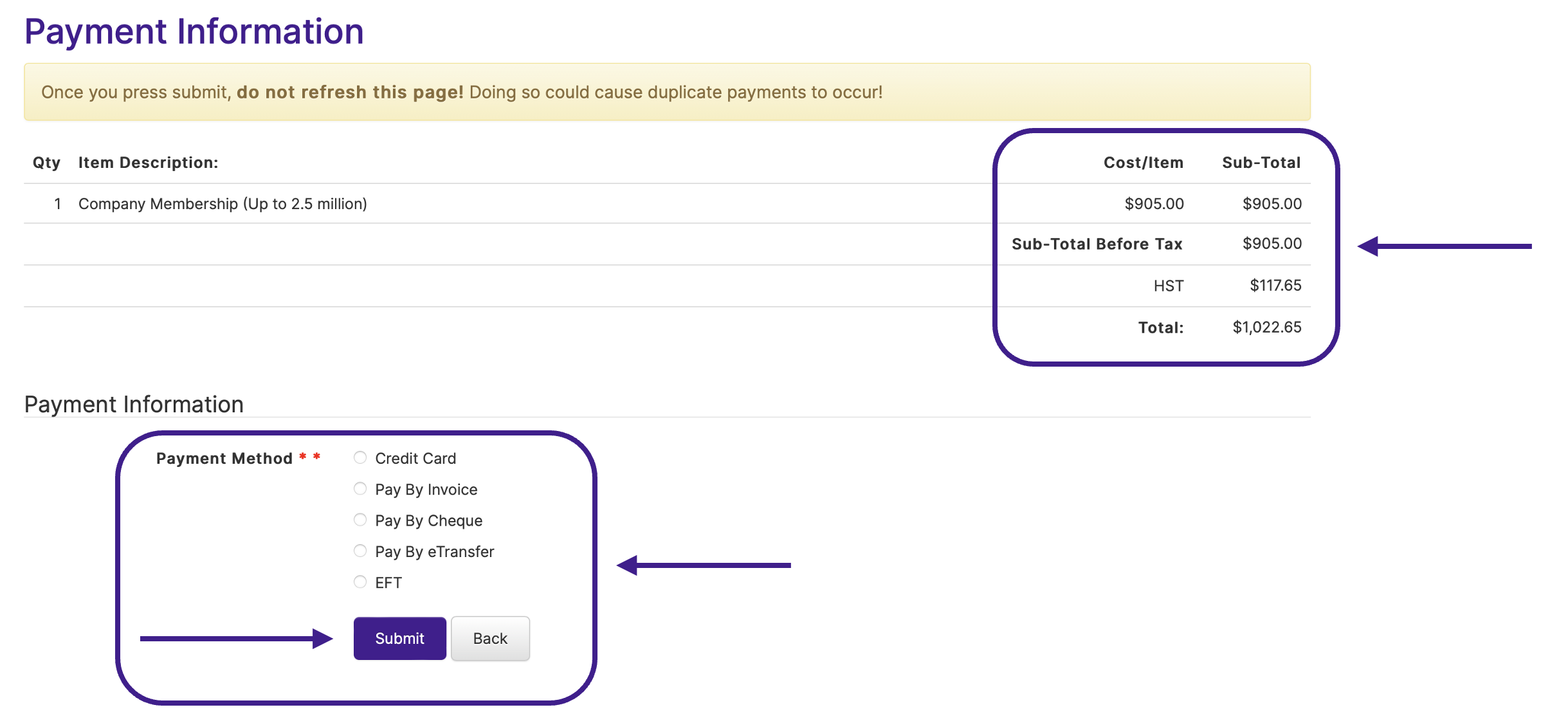 Verify your total in the top right corner of the form, then select your payment method.
Paying with a credit card is the fastest way to process your renewal.
Choose "Pay By Invoice" if you're unsure which payment method to use.
Click "Submit" to send us your renewal for processing.

More information on credit card payments


IMPORTANT FINANCIAL SECURITY INFORMATION:
We will never ask for credit card numbers or exchange banking information over email.
Even if you've sent us an EFT or eTransfer in the past, please log in to your CFLA Account ⇒ to access your Secure Finance Portal ⇒ and confirm you have the correct information.

Congratulations! You're all done.
We'll email you an invoice and confirmation that we received your renewal.

If you didn't pay by credit card, you'll find more information on how to pay your renewal at the bottom of your invoice.
Credit Card Payments:





We accept Visa, MasterCard, and American Express.
Fill in your credit card information, then click "Submit" to process your renewal.
Need more help?