CFLA attends Ontario Throne Speech
Scott Long - August 9, 2022 - Featured Content Area
The CFLA team attended the 43rd Parliament's Throne Speech and its following reception.

On Tuesday, August 9, 2022, The Honourable Elizabeth Dowdeswell ⇒, Ontario's Lieutenant Governor, delivered the Throne Speech, marking the start of Ontario's 43rd Parliament.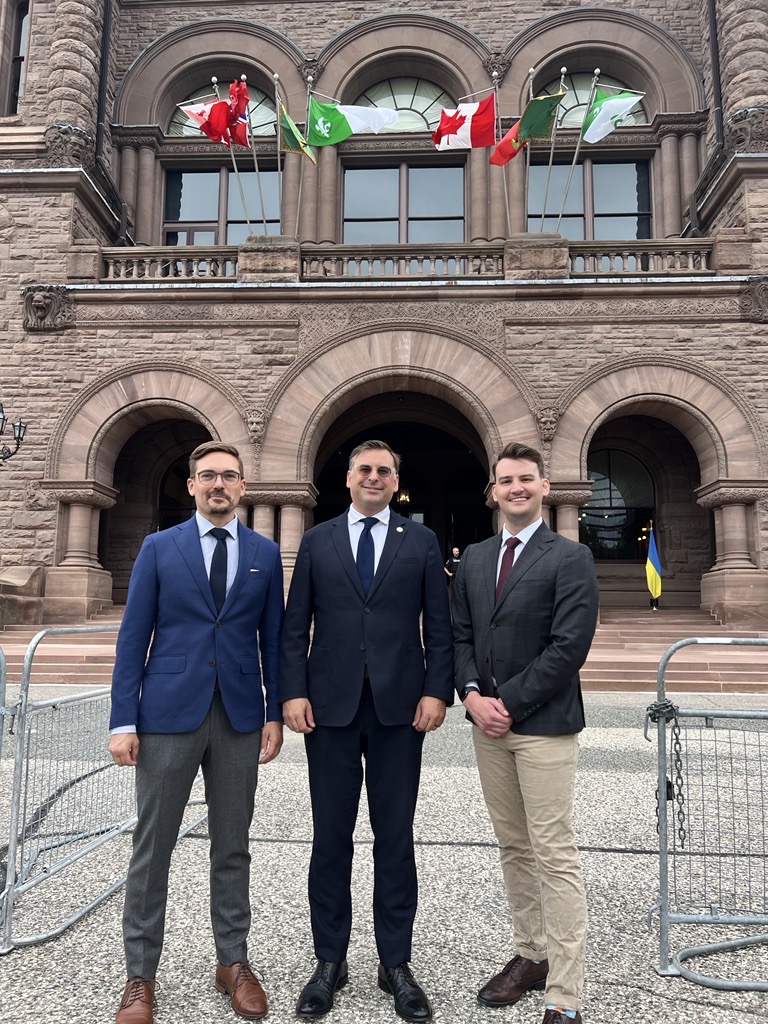 From left to right: Marcel Buerkler, Director, Policy; Michael Rothe, President & CEO; and Scott Long, Manager, Membership & Communications, represented the CFLA among influential stakeholders within government.

"We seize every opportunity to represent our industry with stakeholders," said Michael Rothe. "It's important the CFLA continues to be present, amplifying our industry's voice, especially at vital legislative events like the Throne Speech."
Ontario's Premier, MPPs, and caucus members also attended the speech and reception.

⬇
Check out the Throne Speech online

Learn more about our advocacy initiatives